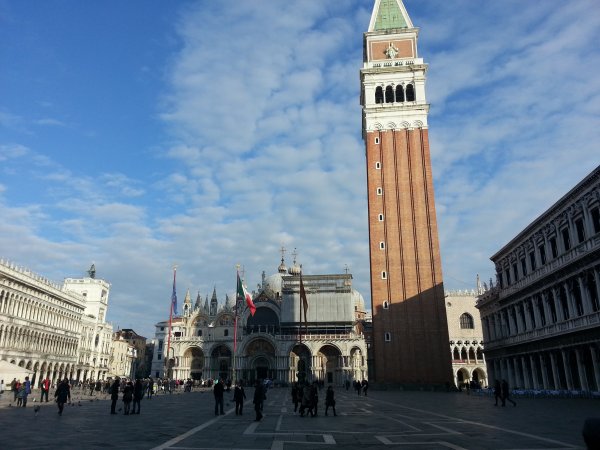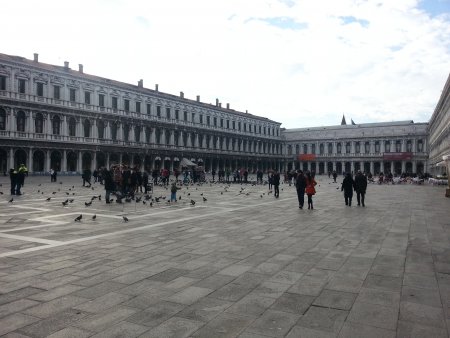 Considered the heart of Venice, this square had originally very little of the current grand and monumental aspect.
The bare ground was traversed by a stream called Batario; on opposite sides, there were the churches of San Teodoro and San Geminiano.
In year 828, with the arrival of the remains of St. Mark the Evangelist, were laid the foundations of the Basilica of San Marco.
The basilica was enlarged in later periods of the doges Pietro Orseolo I, Domenico Contarini and Domenico Selvo, and consecrated in 1094 by doge Vitale Falier.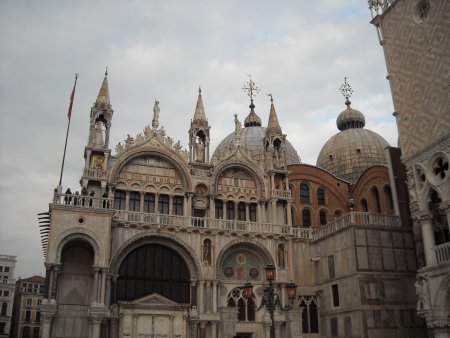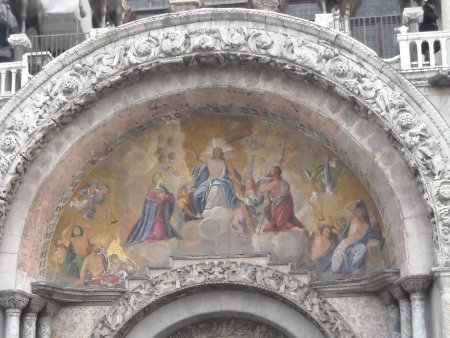 The San Marco Bell Tower was started in the IX century, but was rebuilt in the XII century and then in the XIV century. In 1902, already cracked by a conspicuous crack, it collapsed and was completely rebuilt, and finished in 1912.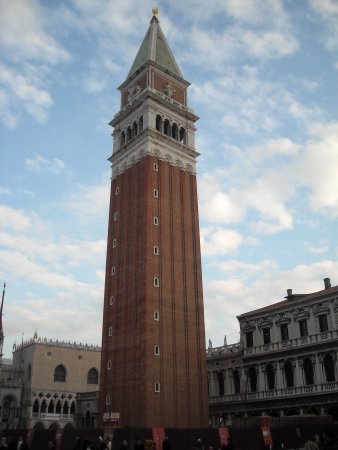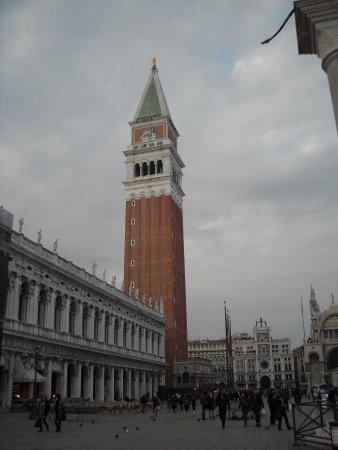 The Palazzo Ducale has its origins in the IX century, renovated in the X by the Doge Pietro Orseolo, expanded in the XII century by the Doge Sebastiano Ziani, and partially rebuilt in later centuries, in some cases after fire.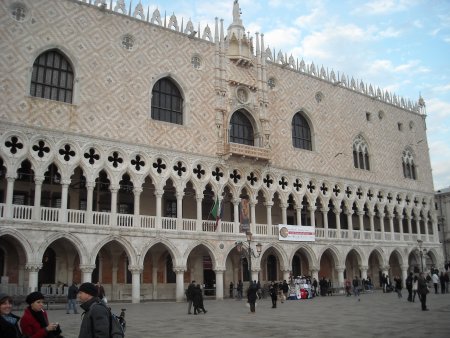 Two large granite columns stand at the pier, and on them are the winged lion symbol of Venice, and San Teodoro, the first patron of the city.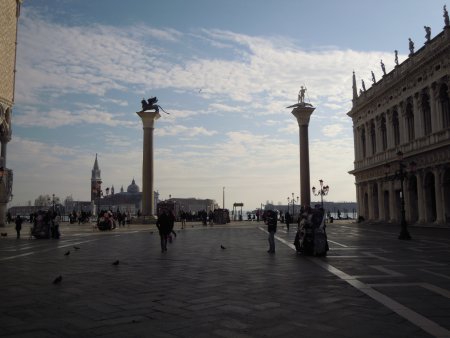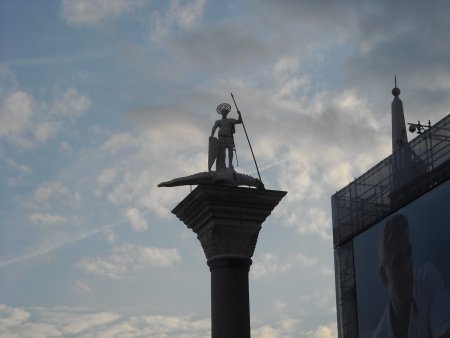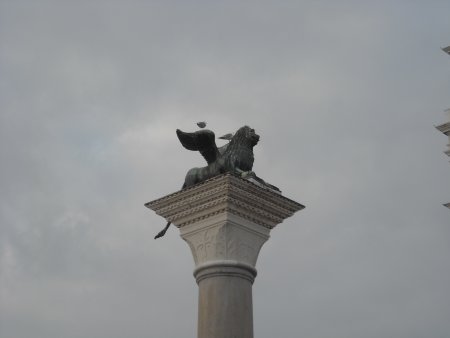 The Palazzi delle Procuratie, so called because it housed the procurators of San Marco, magistrates in charge of administering the assets of the church of St. Mark, were built between 1495 and 1517 (Vecchie Procuratie and Clock Tower), and between 1582 and 1640 (Nuove Procuratie).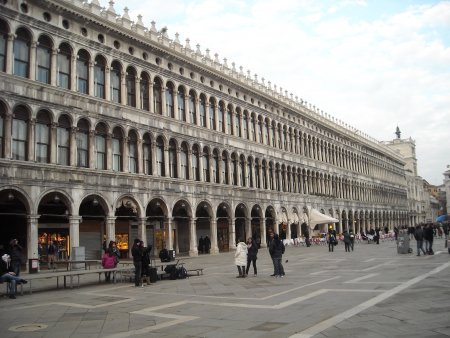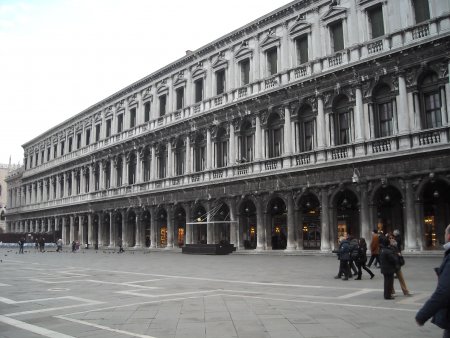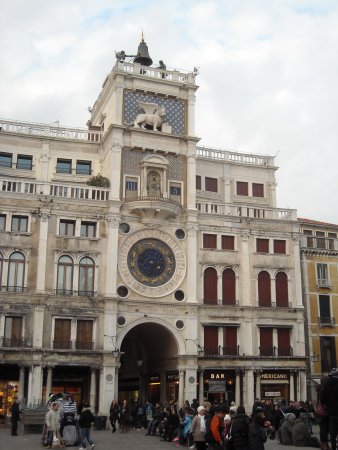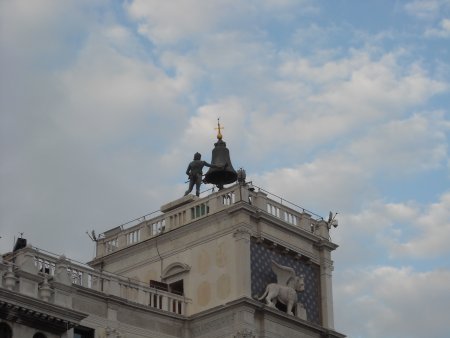 The river Batario was filled in the XII century, the square was paved with bricks in the XIII century, and with Euganean trachyte in the XVIII century.