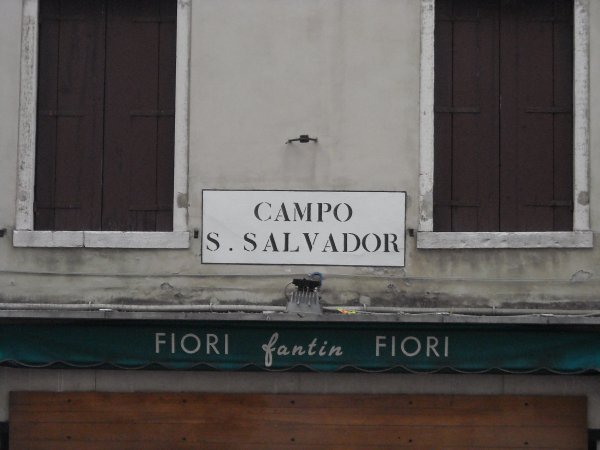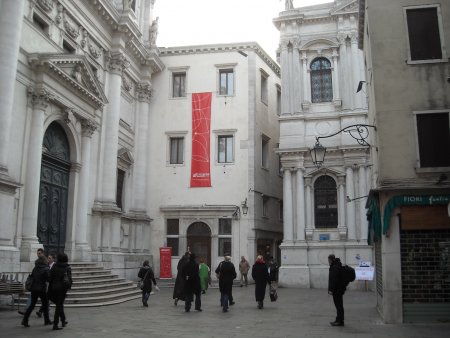 The square takes its name from the church of San Salvador, that was built by the families and Carosi Gattolo in ancient times, on recommendation of S. Magno. It seems that initially it had a floor made ​​of iron grates under which flowed water, in imitation of the Church of the Holy Sepulchre of Jerusalem. In 1141, under the prior Bonfiglio Zusto, the church joined the Order of the "Canonici Regolari" of St. Augustine. As a result, the prior was pursued and killed by the bishop in Veglia, where he had fled.
Eventually, Pope Alexander III, recognized the religious order and consecrated the church on August 29, 1177.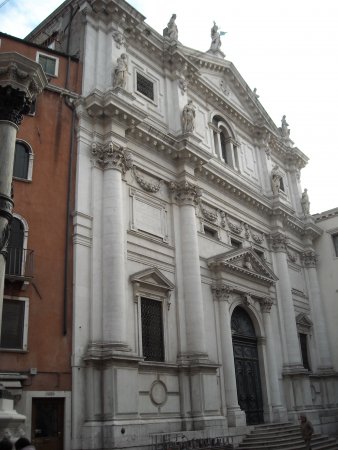 nly after 1507, the church of San Salvador began to take its present shape and was completed in 1663, as designed by Longhena or Sardi, thanks to the legacy of the rich merchant Giacomo Galli.
On the occasion of this last restoration, completed August 3, 1879, a cannonball was inserted in the corner of the facade facing Merceria, with a date of August 6, 1849, in memory of the projectile thrown by the Austrians that struck the church during the siege of Venice.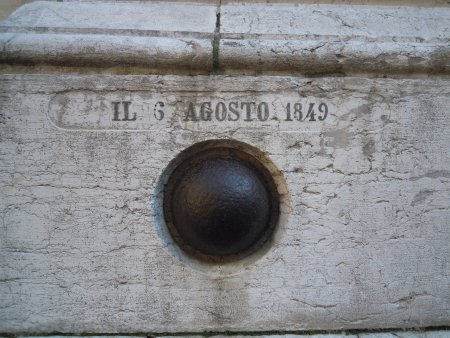 It seems that Pope Alexander III, when in 1177 came in disguise to Venice, slept the first night in the vestibule of the church.
In the parish of San Salvador worked the printer Niccolò Jenson, who published books since 1470 in Venice.
Among the acts of violence occurred in the area, the news report that in July 21, 1506 Giacomo Gradenigo, "homo pacifico", was killed by the French King's falconer, while trying to conciliate him and his wife. On Fat Thursday in 1602, here lost his life St. Nicolò Moro, along with three other nobles, while protecting a girl being assaulted. A column commemorates the riots of 1848-49. It is made ​​of red Verona marble and Istrian stone, with bronze decorations.