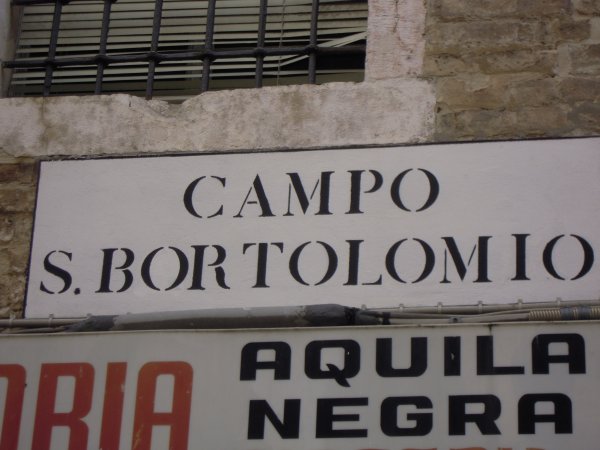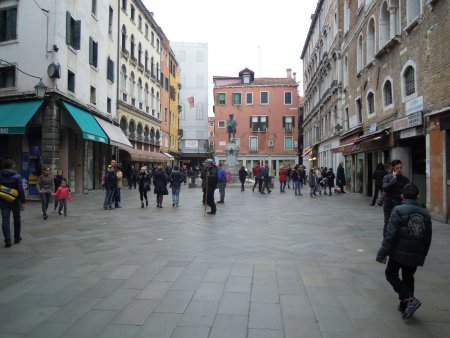 This campo, which is called San Bortolomio or San Bortolo by the locals, is a popular meeting point. The names derive from the construction of the church dedicated to San Bartolomeo built here in the mid-19th century. The square's current form is the result of numerous restorations and reconstructions over the centuries.
The square was broadened through the destruction of several houses around 1850.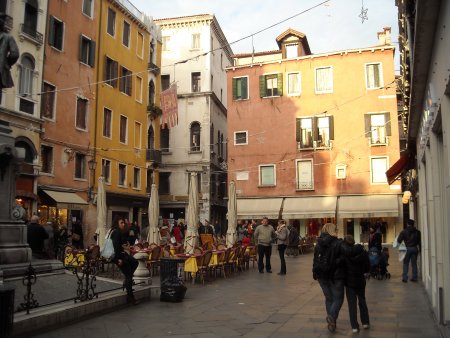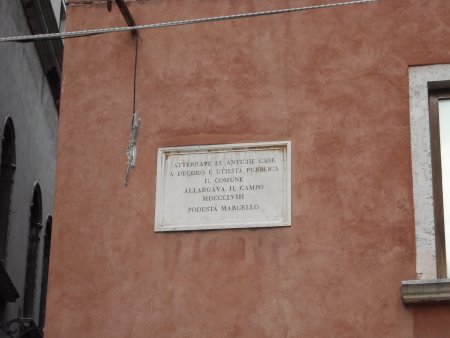 Then, in 1883, a bronze sculpture of Carlo Goldoni, a famous Venetian novelist and playwright, was added, created by Dal Zotto.