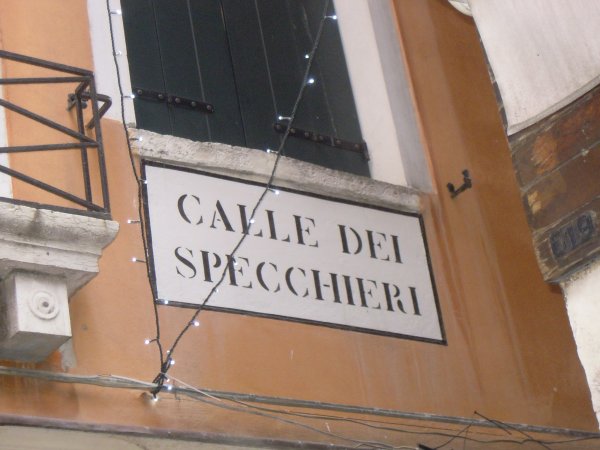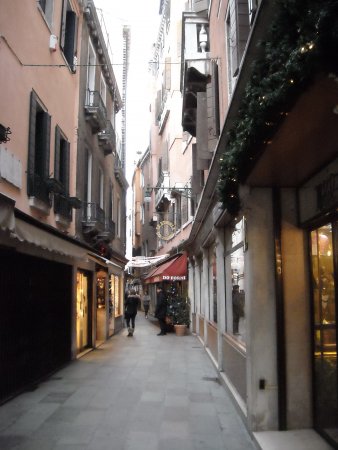 The street took its name from the presence of numerous workshops and laboratories of mirror makers (specchieri). Along the street we find an Istrian stone relief of San Zaccaria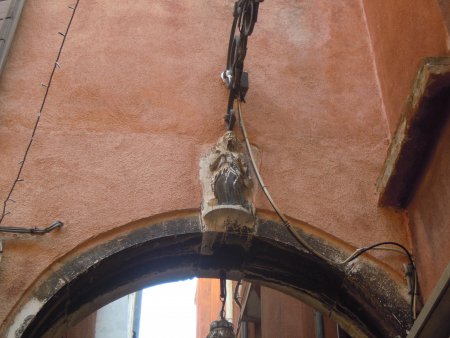 The art of constructing mirrors was introduced in the city in 1300 by a master glassmaker from Murano in cooperation with a German collegue. This craft was initially tied to the merchants (Marzieri), but gradually became independent, although the crafstmen were forced to use only the molten glass from Murano in their productions.
In the city it was forbidden to imported mirrors from abroad, taking as motivation they were usually produced by casting and not blowing, as done in Venice.
At the end near Piazza San Marco is located Piazzetta dei Leoni, dedicated to Papa Giovanni XVIII.