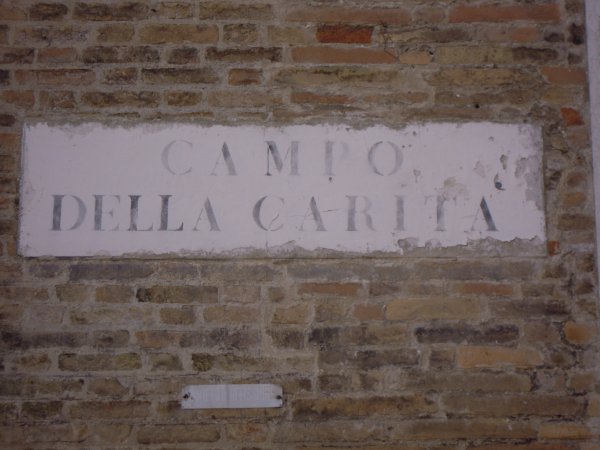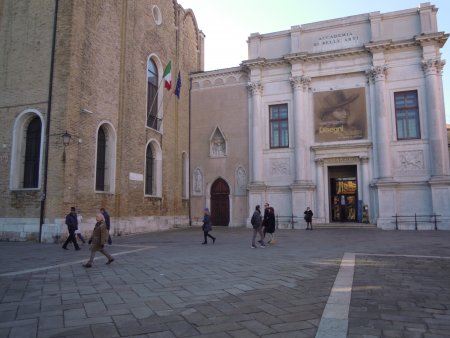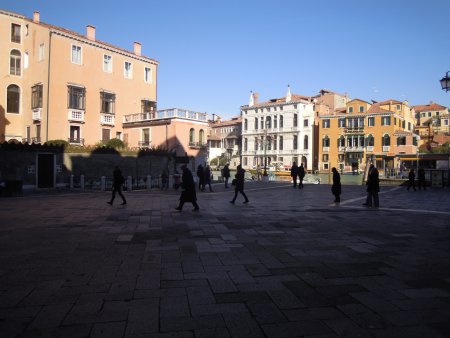 The name comes from the church of St Mary of Charity, whose first construction dates back to ancient times the city.
In early 1800 the church, together with the adjacent room where met the Brotherhood of Charity, was transformed in the Academy of Fine Arts.
The bell tower of church collapsed in the middle of 1700 destroying some of the adjacent houses and procuring various kinds of damages to the boats and gondolas in the channel.
The area was the scene of a folk tale that tells that Pope Alexander III, who came to Venice in disguise, after spending the first night in the open street in Calle del Perdon in Sant'Aponal area, was welcomed as a kitchen boy in the monastery of the church of St. Mary of Charity, where he remained for about six months until, recognized by a French visitor, he was greeted by the Doge in the Ducal Palace with all the honors and hosted by the patriarch of Grado, San Silvestro.
The Campo della Carità was coupled to the Campo di San Vidal by the Accademia Bridge (initially called Bridge of Charity) on November 20, 1854. The bridge was desgined by the Austrian engineer Alfred Neville and built in iron. It was the second bridge over the Grand Canal and was designed to revitalize the area, cut off from activities with the construction of the railway bridge.
It was soon clear that iron was not the best material in a sea city and was thought to replace it with one of stone. Meanwhile a temporary wooden bridge, designed by Eugenio Miozzi, was constructed as a replacement and opened in 1933. This temporary solution is still in its place and in 1986 has been restructured with the introduction of steel structures on the underside that have partially altered its peculiarity.